About Us
E&M has been in business in Gallia County now for over 20 years; we've made a lot of friends and comeback customers.
E&M Heating and Cooling first started Sept. 13th, 1997 out of our home. In May 1999 we bought an office trailer and moved it by our home. In 2015 we built my office onto our home and added a shop nearby. My HVAC schooling came from Cisco Jr College in Abilene. I have an Associate's Degree in heating, cooling and heat pump both HVAC and HVACR. My pre-training in HVAC started in Houston Texas in 1983. I have taken special training classes from 2J's Supply Co. in Piketon, Ohio and some online courses along the way.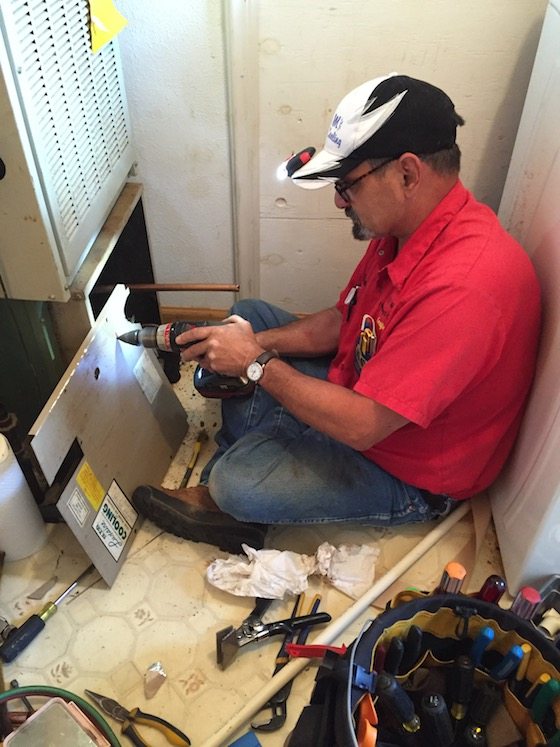 I'm licensed, insured and bonded in Ohio and West Virginia.
I have certificates for heat pumps, A/C, fixed and variable gas furnaces (NATLP), self-contained units (package) and hydronics. I no longer do fuel oil furnaces and very little commercial work. My specialty is troubleshooting problems, duct calculating for new homes, and helping customers on the phone with problems they may be able to fix on their own. My strengths are in new home setups and commercial buildings. I strive for excellence in all E&M does. We do a lot of retrofitting change-outs and old homes being refurbished. We can do geothermal, hot water heaters, and hanging heaters as well.
E&M caters to the elderly. Our elderly are very important to us; they are our first priority. E&M will also do ductwork (fiberboards) and Foil Flex anywhere that is needed. We no longer do galvanized duct work, as it costs too much.
E&M will occassionally install mini splits and P-TAC for hotels, motels and office buildings. We are also able to sell parts to customers for pickup as needed.
E&M offers free estimates on HVAC for new homes, mobile homes or commercial buildings. My wife Mary and I do all the work with some help from installers when needed. My wife Mary can do everything that I can do and more. As man and wife in this business, you get a lot more for your money that is spent on HVAC. We do the job and tech, not people off the streets. Our jobs are completed cleanly with respect to customers' homes. Any job done by E&M is guaranteed for quality and service. Jobs are done in a timely manner and in a professional manner always. E&M also does government jobs with prevailing wages. We pay our dues on taxes.
We encourage you to contact us at 740-441-1236 with any questions you may have regarding our business or to get started on your project today.